Hello! Welcome To Megalook Hair.
We are looking for more brand ambassadors. Hope you will be interested in it.If you buy any hair on Megalook Hair store, like our hot selling Balayage lace wigs, HD lace wigs, 613 blonde wigs, colored wigs even cheap flash sale bob wigs as well as our new arrival wigs. Then you have chance to share your beauty after you install the wig on your social media and then get cash back even full cash.
Recommend Wigs For Review
How To Get Cash Back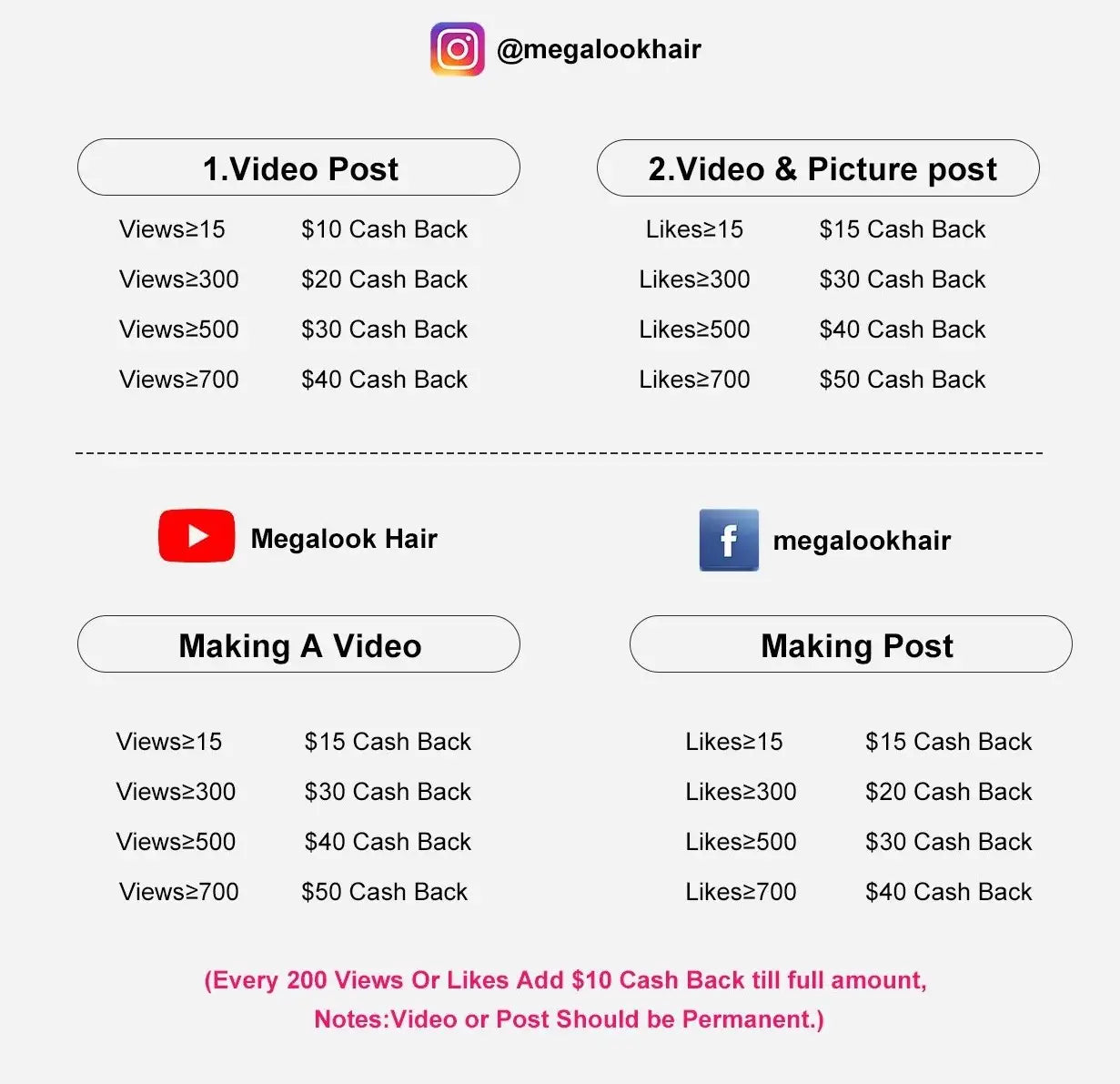 Requirements On Videos
1. Videos shows Megalook Hair in good condition
2. Title adds "Megalook Hair"
3. Time lasts at least 4 mintues if on Youtube
4. Text adds www.megalook.com and the link of the hair you ordered.

NOTES

1. One order (not over 3 months) only have one chance.
2. Cash can exchange hairs in the same price for your next order.
3. Valid time is 7 days from the day you publish the video or post.
Send The Links Of Your Video Or Post